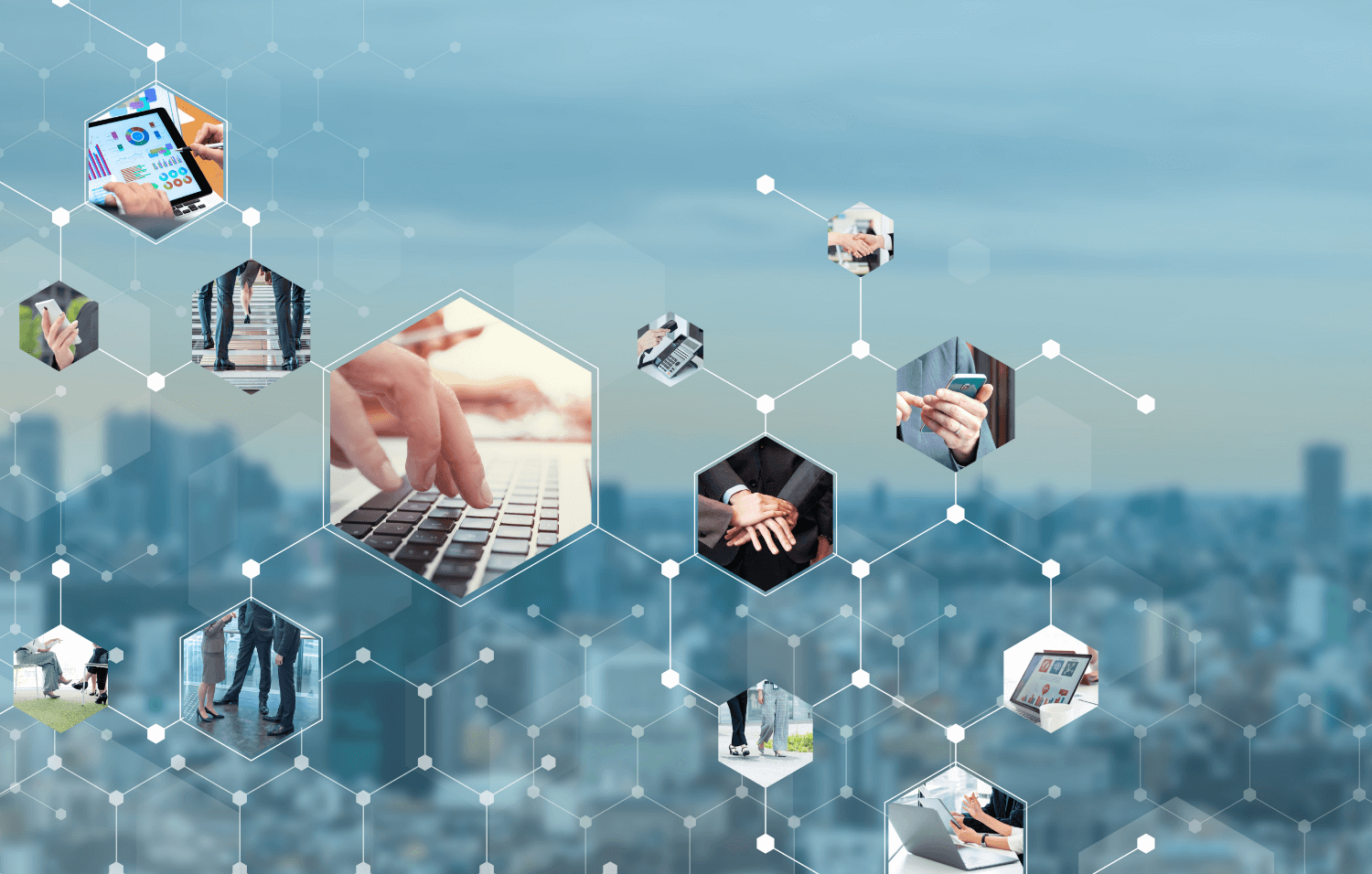 Service Introduction

A real estate portal site that introduces properties, mainly high-end renovated houses in central Tokyo, etc. Information on properties carefully selected by professionals, including fully renovated properties by BEARS, is provided along with MAP search and scoring by AI.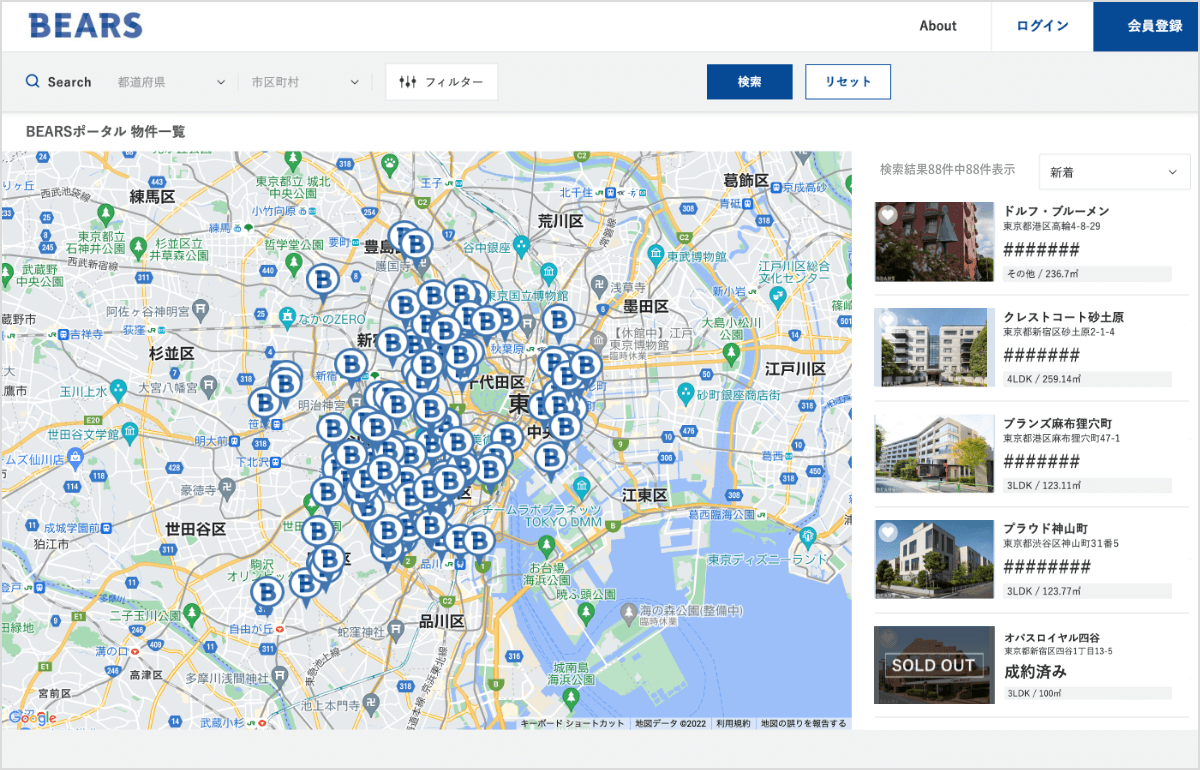 Web media that introduces one-of-a-kind living spaces and aesthetic lifestyles that lead to rich living. It unravels the components of the space that surrounds us, including the commitment to the completion of the renovation, life in the house, and the cityscape.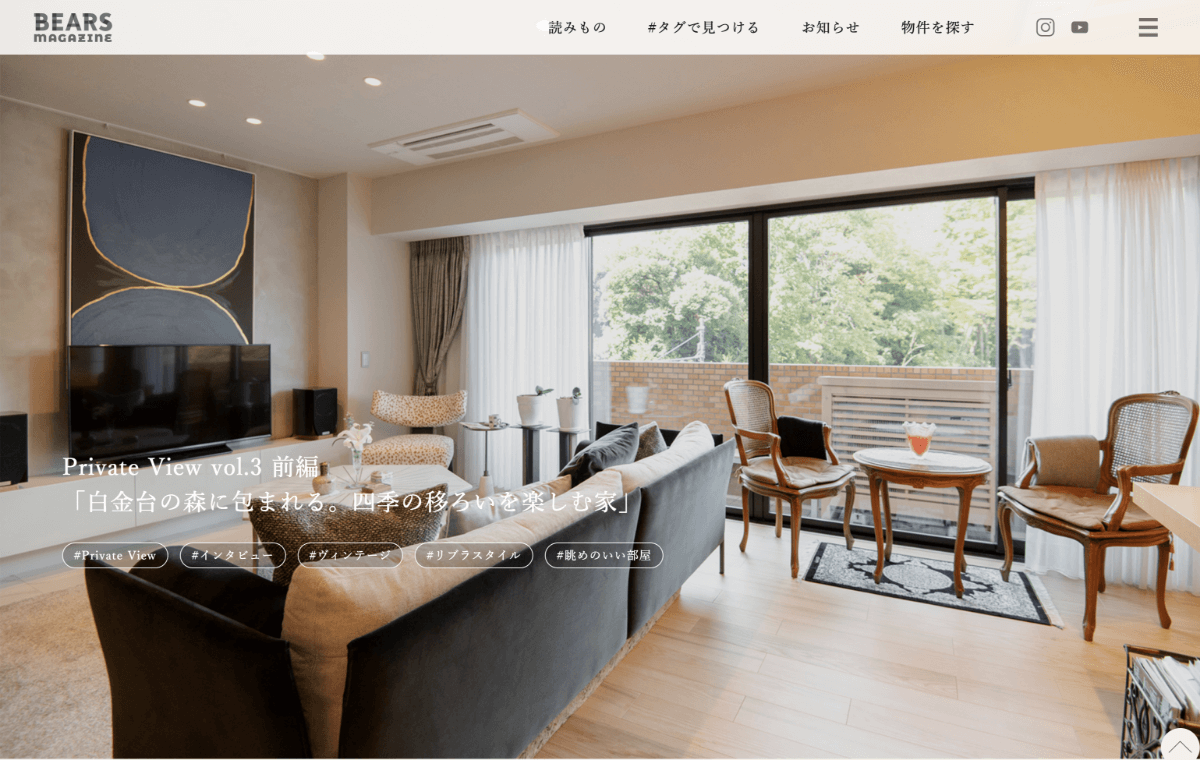 A premium property auction site carefully selected by professionals. We will guide you to supreme properties that have been carefully selected in everything from the materials used to the design of the space.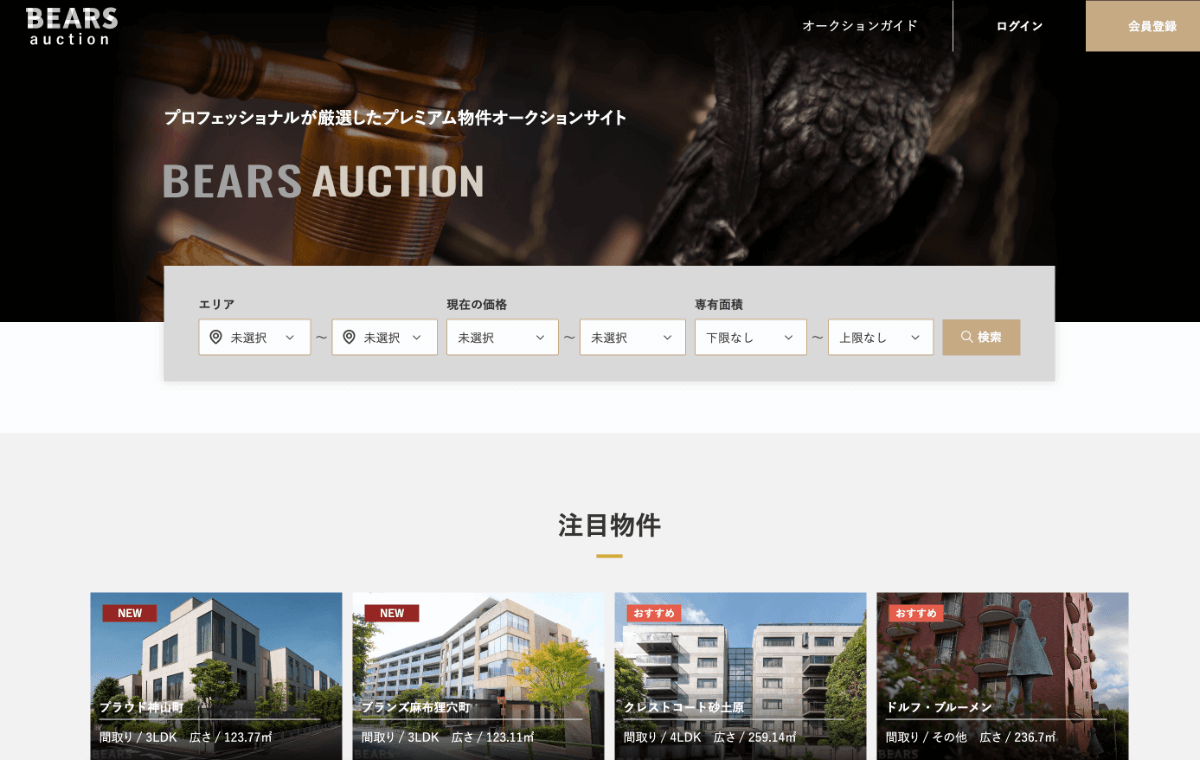 The BEARS NFT also serves as a VIP membership to the BEARS Group. From meeting with the management team to participating in VIP auctions, BEARS will support you like a concierge in real estate investment.